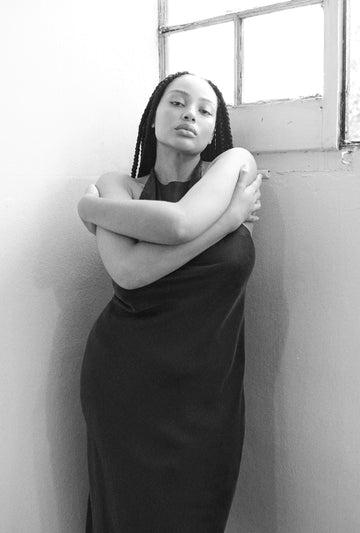 Introducing
Collection 3 / 2020
Focused on timelessness and comfort, with the addition of full-length pieces and statement prints for guaranteed luxury. 
Our third collection of 2020 explores symmetry by juxtaposing soft silhouettes with structured lines, carefully constructed to flatter the figure. The vintage-inspired prints, vibrant colours and detailed panelling throughout the collection serve as a subtle nod to the Art Deco era while offering a modern approach to feminine dressing.
Featuring full-length pieces for guaranteed luxury and relaxed fits that echo original menswear styles, Collection 3 / 2020 brings elevated essentials for everyday wear.
The beauty is in the intricate details of these garments, with adjustable pearl button straps, gathered darting and deep v-necklines throughout the collection, they inspire elegant and flattering silhouettes. 
CREATIVE DIRECTION KATIE KOLODINSKI
PHOTOGRAPHY ALEXIS BELHUMEUR
ART DIRECTION GARRETT NACCARATO
MODEL GRECE GANHEM
LOCATION MONTREAL