Words from Silk Laundry and our Founder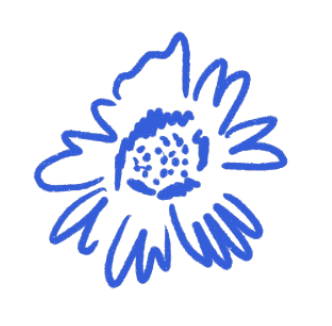 Every single human soul has more meaning and value than the whole of history.
— Nikolai A. Berdyaev
Words are currently our best form of communication. Complex thoughts reduced to the confines of grammar and syntax. And so we apologise in advance for this attempt to address pain, love, and confusion in so minimal words.
Lately, Silk Laundry's thoughts have been that of devastation, and horror — and yet there's little to say right now that can truly demonstrate how we feel. There's helplessness. We're merely passengers. Spectators to the sport of war. We will always advocate for peace. Perhaps it's why we feel so at home at Silk Laundry. But it's through this trying time of invasion that we sympathise most with all those conflict-affected, both at home and abroad. War not only claims lives, but affects those who survive it. Within Silk Laundry, there are a number of us already impacted by Russia's bold march into Ukraine. Notably Katie, our founder, whose lineage hails from the Ukrainian countryside following the trials of refugee camps and war-forced displacements.
We've all seen the stories. Flashes of fire on the evening news. Elders planting sunflower seeds into the hands of soldiers. Architecture cheapened to rubble. It's these images that break hearts. The utter ruination of people, culture, and tradition. Buried beneath the rains that may as well be our tears. But it's too why the fight fights. Now, our hearts go out to Ukraine, and all people in places of war. We've seen these unfolding events slump the shoulders of giants. And what can any one person do? What to say? How do we lift these people back to their feet?
The last six months saw Katie isolated. COVID-19 lockdowns in a country far from home. We all deal with stress differently. Katie fell into a spell of methodic research and creativity — a twisted warren of family history, bookmarked with sunflowers and bright blue skies. And perhaps that's how we reconnect. To honour tradition. Invite others to join it. Educate. The travesty of our current affairs draws us closer together. We are a unit. And our voices are powerful weapons.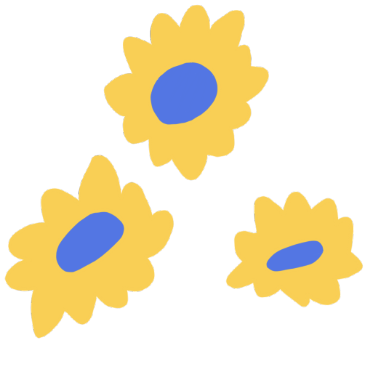 A Letter from Our Founder
Fashion seems less important knowing the people of Ukraine are at war. My mind often drifts to what it must be like for the people there — a land and culture I am connected to.
Last year as Melbourne claimed the title of the most locked down city globally, the mandatory isolation phases became places of solitude and loneliness. It was during these periods I became obsessed with learning more about my heritage, where I came from, and of the hardships my family faced alongside other Ukranians. I read books, watched documentaries, I went through old photographs, and family records. I spent as much time as I could with my extended family, now calling Melbourne home. We spent time reflecting on our traditions, which refreshed memories of my childhood in Canada.
When I was a child I would overhear my mother on the phone. She'd speak to her family in Australia who made their home there from Europe. They would speak Ukrainian, a language I couldn't understand. But I'd listen anyway. The sharp snap of her tongue in an alien dialect. Ukrainian culture has always been a part of my upbringing, but there was something about hearing it — seeing it — in this way that brought it to life. Before long, my sister and I adopted my mother's traditions. We enrolled in Ukrainian language lessons, and my sister became a Ukrainian dancer. Each Easter we'd decorate pysanky. When it came time to eat we'd gorge on borsch, pyrohy, cabbage rolls, and potato pancakes. Come Christmas, we'd make kutia. My mother did what she could to pass on her culture, even when living so far from her family.
As a mother, and as the creative director of Silk Laundry, I want to pass on the traditions my mother passed on to me. Fashion is my way of storytelling. Releasing collections each season is how I use my voice, it's how I bring meaning to the world of fashion, which can sometimes feel superficial to some. During Melbournes isolation period I was inspired to design Collection Two 2022. While it's still a couple months from release, I've found myself reflecting on both its purpose and where my mind was while designing it. The prints in this collection are based on those pysanky eggs from my childhood — and one decorated egg particularly; one that has been passed down from my baba, to my mother, to me. It's an heirloom and one of the few things that I have that belonged to my grandparents.
When there is war, we lose more than lives. We lose culture, art, history, language, stories, and architecture. I am deeply saddened by what is being lost in Ukraine right now. However, it has given me even more reason to preserve the traditions that my family has passed down to me. My heart goes out to everyone affected by war — past and present.
— Katie Kolodinski